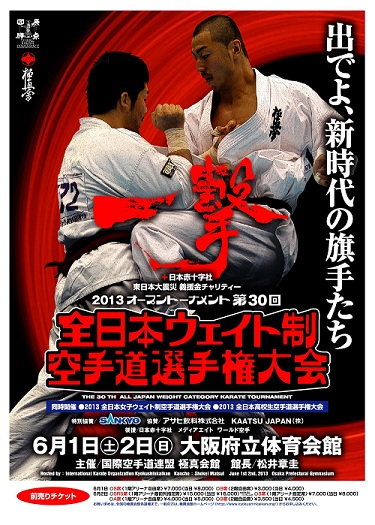 The draw for the 30th All Japan Weight Category tournament is now out.
There are two Australian fighters taking part – Sensei Steven Cujic from So-honbu/Cujic Kyokushin Sydney and Shaune O'Farrell from Brisbane.
Sensei Steven is placed as the number 2 seed for the division after his 4th placing at the World Weight tournament earlier this year. A tough match in his first round as he meets a much younger and heavier fighter from Kagoshima, Hirayama.
Shaune has been unlucky to draw Sempai Goro Honda from the Kokubunji dojo. Sempai Goro has been a good friend to New Zealand kyokushin and Australia too, so it was unlucky for them to meet in the first round.
With Japan's biggest fighters out of this tournament, it leaves a chance for their up and coming fighters to gain some ground. Looking forward to another great tournament.
Click on the following link to see the draws:
30th All Japan Weight Category Draws
Good luck to all the fighters!