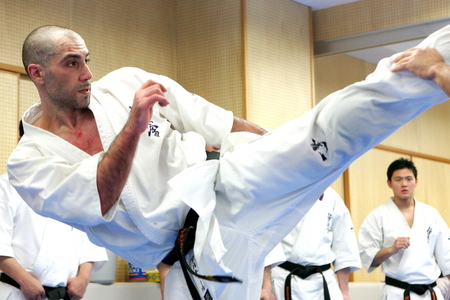 Sensei Artur Hovhannisyan, the Armenia powerhouse, will be coming to Australia in December this year. Sensei Artur is currently employed at honbu of International Karate Organisation Kyokushinkaikan.
This is a fantastic opportunity for Kyokushin Australia practitioners to meet the great fighter and hopefully learn and see his training techniques first hand.
More details to come.
Notable Finishes
9th World Tournament (2007) – 3rd Place
23rd All Japan – 3rd Place
European Championships 2005 – 1st Place
100 Man Kumite
In 2009 Sensei Arthur completed the 100 man kumite in Honbu, Japan. Youtube Video Link